Multifamily has been scorching hot in the Phoenix market during the past few years, but the surge in build-to-rent communities has been the most astonishing performer of all.
What are Build to Rent Homes or Build for Rent Communities?
What is a build-to-rent community? Also known as BTR or BFR (build for rent), this is a unique segment of the single-family rental (SFR) market: Entire communities of detached, single-family or attached townhouse-style dwelling units that are specifically built to be rented rather than purchased. While different developers have different operating models, most are gated communities with one-to-three-bedroom homes with small backyards and a wide range of upscale amenities.
Phoenix leads the country with more than 6,400 BTR homes in the metro area. On a national level, build-to-rent communities are expected to follow last year's strong performance with an even bigger boom. YardiMatrix data estimated more than 6,700 BTR homes were built across the U.S. last year—and anticipates 14,000 will hit the market this year.
It's been 18 months since we first addressed the great acceleration in single-family rentals in Phoenix—and it's only gotten hotter since then. Here's a look at the current situation.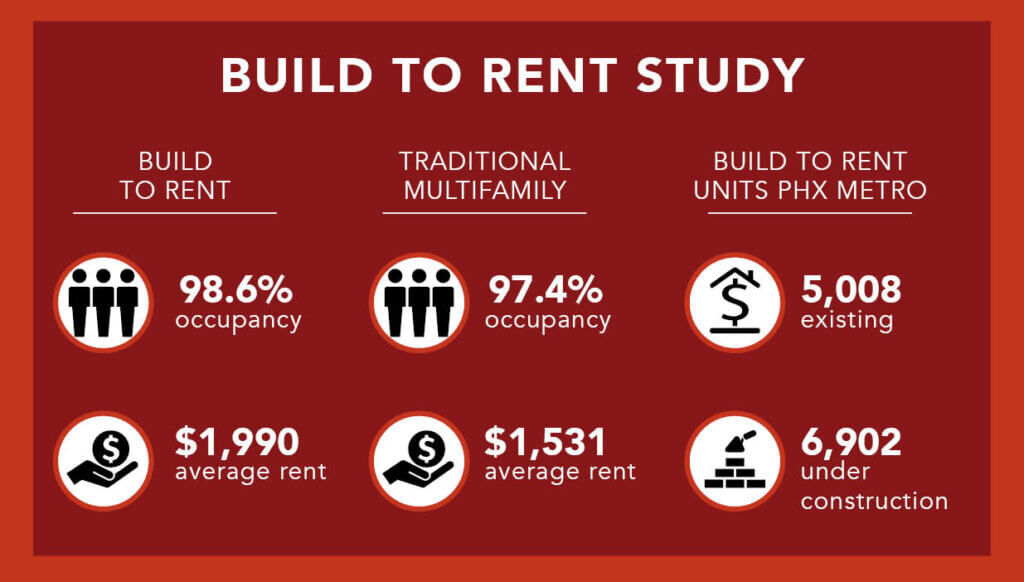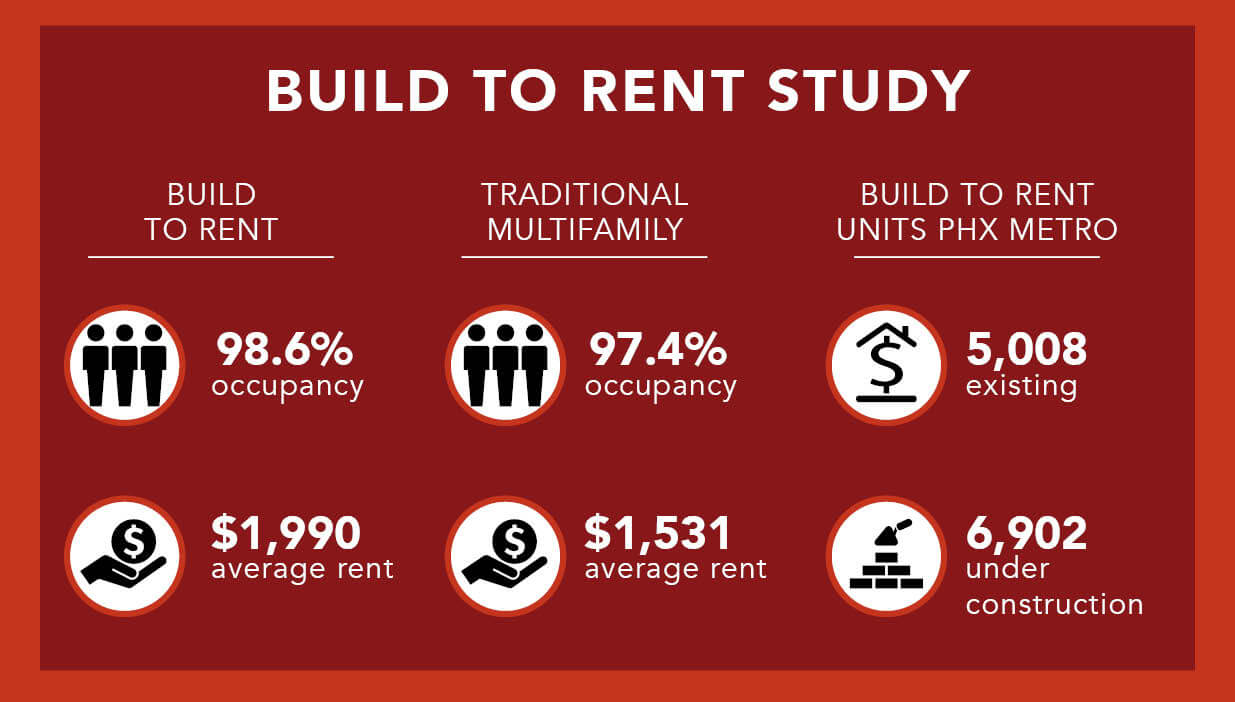 The Unique Appeal of Build-To-Rent Communities
Part of the popularity of build-to-rent homes is that both renters and investors can benefit from the advantages of this hybrid model. The timing of the COVID-19 pandemic fostered a perfect storm in this sector. With the increase in work-from-home options, many renters were attracted to the additional elbow room and privacy compared to traditional multifamily living. For others, a combination of low supply and high demand in single-family housing—and uncertainty in the job market—meant postponing the prospect of ownership. And yet another benefit can be seen in the lifestyle itself, offering a lock-and-leave, maintenance-free, resort-style environment with all the amenities.
Meanwhile, investors and housing developers look at BTR as a triple play: a high-growth segment that generates higher rents, typically with lower tenant turnover than traditional apartment communities. Smaller investors have long known about the cash flow and tax benefits of single-family rental homes, and the relative flexibility and liquidity vs. multifamily properties. These same economic principles have helped fuel the attraction for larger developers, who've jumped in with both feet.
Which Companies Are Developing Build for Rent Homes in Phoenix?
Those advantages have attracted a growing group of players in the Phoenix build-for-rent market, including local build-to-rent builders such as NexMetro, Walton Global, Empire and Christopher Todd. Between them, they have built out over 5,000 units currently and have more than 7,000 units underway. Overall, there are about 50 active build-to-rent communities in the Valley and more than 160 are in various stages of planning. Nor is the home-grown trend restricted to the Phoenix metro area: Capital Development Group recently closed escrow on the first two of five BFR projects in Prescott and Casa Grande.
BTR opportunities are also attracting out-of-state investment. Some notable examples include:
In Q4 2021, San Diego-based Logan Capital Advisors acquired NexMetro's Avilla Paseo single-family rental community in Deer Valley for $417,980/unit.
GTIS Partners LP, a New York real estate private equity fund manager and developer, recently purchased a Glendale site with plans to build 144 units.
In October, Utah-based PEG Companies, a vertically integrated commercial real estate investment firm, launched a capital fund targeted at developing and managing of luxury BFR communities in the Mountain West, including Arizona.
Inland Real Estate Acquisitions, based in Illinois, has purchased approximately $2 billion in single-family rental assets across the U.S., including 10 gated developments in the Phoenix metro area.
As of the end of 2021, California-based American Homes 4 Rent had developed four BTR communities in Phoenix between 30 and 130 homes.
What's Ahead for the BTR Trend
Despite the popularity of BTR, the trend is not without its challenges. After all, homeownership has long been considered part of the American dream. Not only is it a path to long-term wealth-building for individuals, it's an investment and commitment in neighborhoods that creates stability when they plant roots. In a time where the Valley is desperate for more housing, BTR also consumes significantly more land to get heads in beds than an apartment. BTR is also facing the same materials and labor cost increases that are vexing homebuilders and multifamily developers alike. Finally, in some cases, the objections come from municipalities, particularly when homeowners reject the idea of additional rental properties or traffic.
Notwithstanding those issues, this market appears to be full steam ahead for the foreseeable future. According to CoreLogic, the median single-family rent in metro Phoenix rose about 20% in 2021 to reach $2,025, while occupancies have stayed steady in the high 90s—practically ensuring that there will be competition to chase the fast-growing sector by investors and developers. This is a trend that is now attracting the attention of traditional homebuilders such as Lennar Corp. and PultiGroup (through a partnership with Invitation Homes, an SFR REIT). Perhaps most indicative of the trajectory ahead is the money in the pipeline. According to housing research firm Zelman & Associates, about $85 billion is currently committed toward build-for-rent projects—enough to develop 315,000 houses.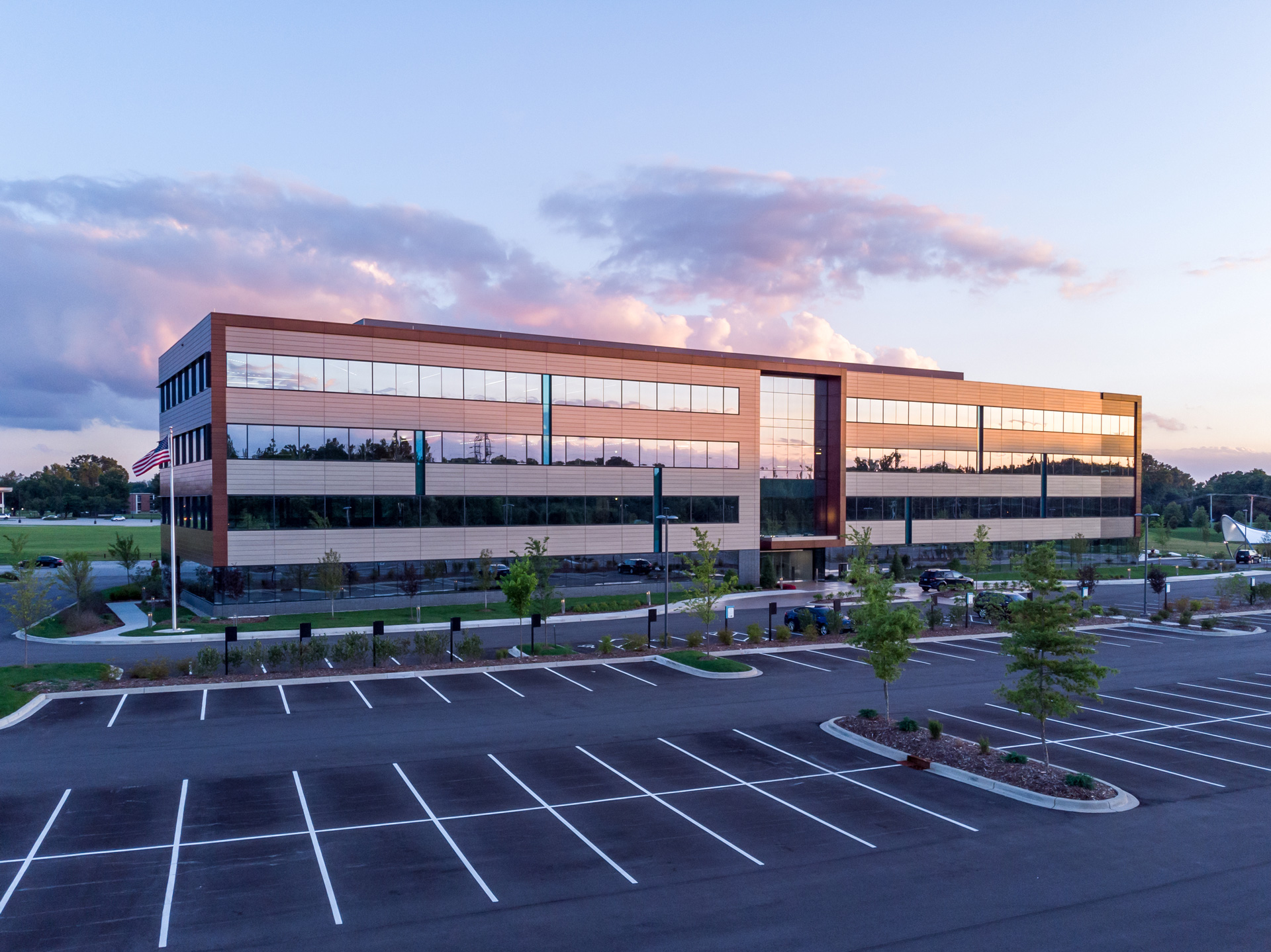 Contact R.O.I. Properties
R.O.I. Properties represent investors, owner-occupants, lenders, and fiduciaries in buying, selling, and leasing commercial real estate throughout the Greater Phoenix market and the state of Arizona. Whether you need help investing in properties (mainstream or distressed properties), we are full-service real estate brokers who handle all commercial asset classes. In addition, we serve as Fiduciaries through court appointments as Arizona Receiver, Real Estate Special Commissioner/Special Master, Chapter 11 Trustee and Liquidating Agent, as well as REO broker. To put an expert advocate on your side, contact us at [email protected] or 602-319-1326.