In Anna Karenina, Leo Tolstoy famously noted that "All happy families are alike; each unhappy family is unhappy in its own way." That offers a pretty apt description of the state of the Greater Phoenix commercial real estate market at the moment: Industrial properties have remained in a blissful state of high demand, while office, retail, and hospitality are suffering from a variety of coronavirus-induced financial challenges. Investors and lenders alike are preparing strategies for when delinquencies inevitably evolve into REO and distressed properties.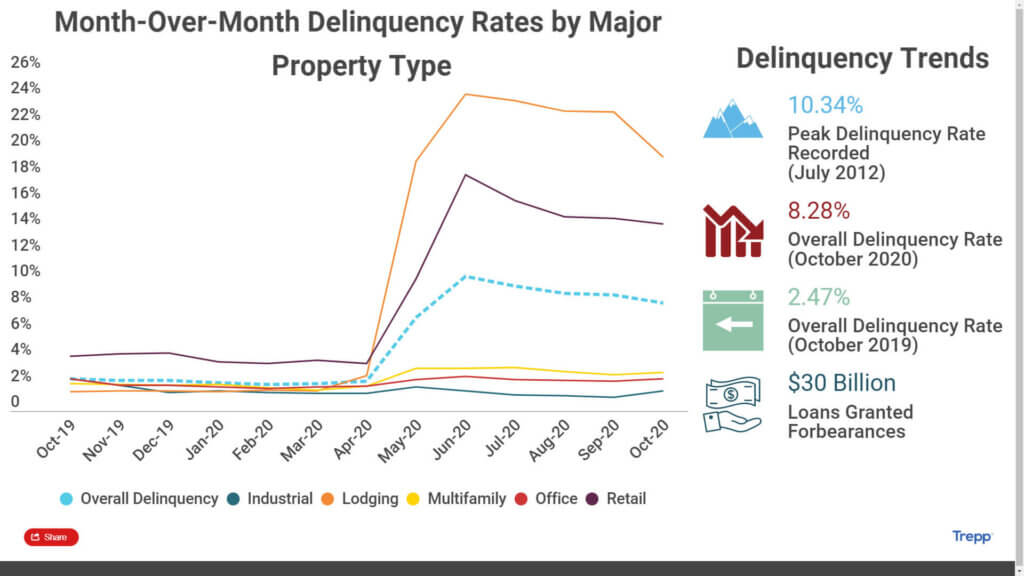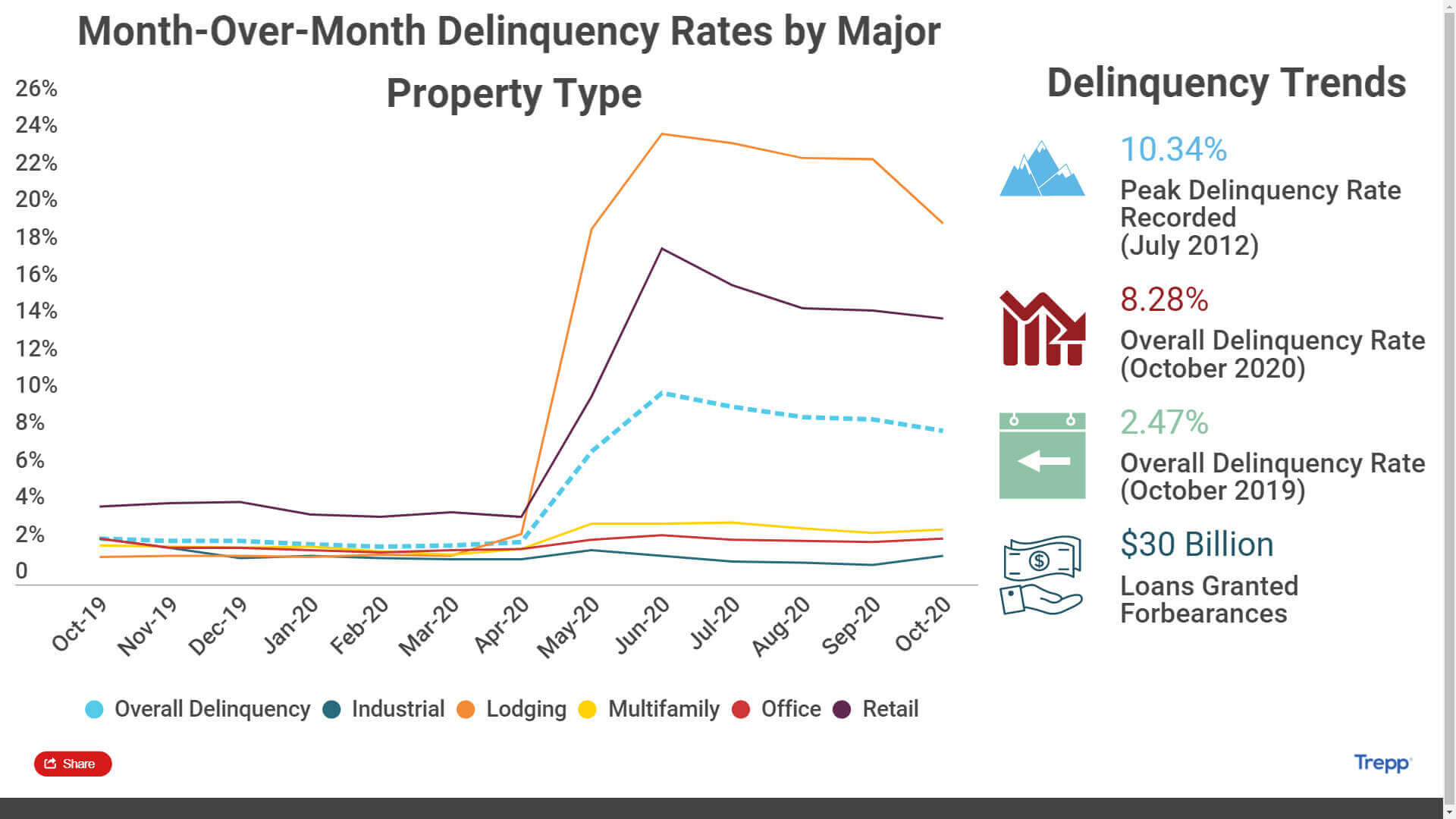 Source: Trepp (CMBS Delinquency Rate Slips Modestly in November (trepp.com)
Distressed asset buyers are looking at new and different ways to acquire assets, including getting creative through "rescue capital" opportunities such as ground lease structures, bridge loans, preferred equity and note acquisitions.
Incorporating Receivership into a Distressed Asset Strategy
For lenders with exposure to the isolated asset classes hit hardest by the recession—or experiencing early defaults in their portfolio—it may be a good time to investigate real estate receivership appointments. In Arizona, using a court appointed Receiver is a better alternative than ever, particularly under the state's new Uniform Commercial Real Estate Receivership Act, which enables lenders to wipe out subordinate lien holders. Essentially, this functions as foreclosure by receivership.   In addition to decreasing lender liability and protecting and preserving assets, receiverships under the Act create a faster and potentially less expensive option to resolution.
Similarly, prospective buyers can benefit from note sales, receivership sales, and working with a broker familiar with distressed real estate sales and acquisitions which may be referred to as a REO Broker. This requires patient capital and is not an opportunity for the weak of heart: Buyers will need to roll up their sleeves to operate during a period when assets are not positively cash flowing and may not for some time. In addition to heavy-duty management, we are seeing a trend toward creative repurposing of properties—for instance, converting limited-service hotels into affordable housing projects.
R.O.I. Properties specializes in representing lenders, owners and buyers in buying, selling and leasing commercial real estate throughout the Greater Phoenix market and the state of Arizona. In addition, we are REO brokers and handle court appointments as an Arizona Receiver and Arizona Special Real Estate Commissioner. To put an expert advocate on your side, contact us at [email protected] or 602-319-1326.