ROI Properties Guide to REO and Distressed Properties in Arizona
With the advent of COVID-19, real estate lenders have new issues and concerns they are facing today. With a temporary shuttering of the economy for all but essential services, new regulations were put in place to avoid a complete economic collapse. Some of these regulations are adversely affecting loan servicers and lenders, however, stifling their ability to take necessary actions when loans are in default.
For government-backed Fannie Mae, Freddie Mac, and FHA loans, the moratorium on foreclosures and evictions was extended until at least June 30, 2020. Once the moratoria are lifted, the default or foreclosure process can begin; in many states, that process may take a year or more. While the real estate market in Arizona and elsewhere may not be experiencing an immediate impact in pricing, there is a larger problem looming: the flood of foreclosures and distressed properties likely to hit the market all at the same time when the moratoria are lifted. This is creating a calm before the storm; forbearance now may exacerbate problems in the future.
With the expiration deadline rapidly approaching, real estate lenders need to ramp up for the inevitable default/foreclosure crisis that is already in its early stages across America. Lenders must take proactive steps to ensure they stay ahead of the imminent stampede.
R.O.I. Properties, in Arizona, brings positive news and a strategic mindset to those dealing with distressed loans, properties and REO.
R.O.I. Properties – The Top Distressed and REO Properties Broker in Arizona
For distressed properties in the state of Arizona, R.O.I. Properties is your one stop shop. When searching for a qualified REO broker, you need an experienced operator capable of providing complete turnkey REO services—one who intimately understands the real estate market and demonstrates competent asset management skills for distressed properties.
R.O.I. Properties fits the bill for accurate, dependable, strategic and proactive services for distressed properties, including REO brokerage, and asset management services. Since its founding, R.O.I. has performed more than 2,500 broker opinions of value/BOVs for commercial properties, and over 10,000 broker price opinions/BPOs for residential properties. More significantly, our focus remains maximizing the value of real estate assets, while minimizing the liability associated with lender or bank-owned properties, all within the most efficient and cost effective means.
Simply stated, when it comes to distressed property and REO brokerage in Arizona, no one comes close to our experience and capabilities.
The R.O.I. Properties REO Process
As a full-service REO broker, R.O.I. Properties employs a simple-yet-effective, three-stage process.
Stage 1 – Valuation
Until foreclosure moratoria are lifted, most of our lender activity is focused on valuation. We are seeing an increased volume of valuation requests, and anticipate this frenzy will not subside any time soon. Valuation requests and an increase in future bank owned properties will likely swell, as the economy remains challenged by the follow-on effects of the coronavirus pandemic.
For lenders and banks, it is crucial to develop a relationship with a local, experienced distressed properties/REO broker who is capable of delivering the most accurate valuations of your selected assets.
The R.O.I. team includes experts in valuing, managing, and selling the following asset classes:
Hotel/hospitality
Retail
Multifamily
Office
Industrial
Mobile home parks
Special use properties
Land
Single-family residential properties – individual homes and portfolios
Stage 2 – Property Management
A property that is proactively managed will garner the highest/best pricing in the market. With our time-tested systems, R.O.I. has earned a reputation in the real estate industry, especially as a distressed property management company, for containing, organizing, and bringing order to all assignments under our care.
R.O.I. serves as a property manager for distressed properties, bringing value through physical and financial management and maintenance, as well as positive financial results. In order to accomplish this, we provide timely and professional services, including "boots on the ground" inspections, "cash for keys" ("CFK"s), property checks, maintenance and assessment, property and grounds management, contractor bidding, tenant recruitment, lease preparation/negotiation, collection of rents, accounting and financial statement preparation.
Our property management services include:
Property and grounds management
Utility initiation, payment, and termination
Cash for keys (CFKs)
Leasing/rent collection
Maintaining and managing property records
Tenant recruitment and tenant interface
Accounting
Financial statement preparation
Continual and proactive reporting
In addition, we are well-capitalized, which enables us to bring properties into pristine condition. Maintaining a high quality standard is essential for successfully managing distressed/REO properties.
Stage 3 – Property Marketing and Sales
The advantage of being both qualified property managers and REO/distressed property brokers is that we not only know how to revive distressed properties, but we also know the Arizona real estate market intimately. This lets us strategically position the property for sale and secure high-probability buyers willing to pay highest/best pricing, while achieving a sale within the client's timeline.
Our brokerage staff is highly experienced in all commercial and residential asset classes. On the commercial side, we specialize in sales, acquisitions, leases and structuring/selling net-lease transactions for hotel/hospitality, retail, multi-family, office, industrial, retail, mobile home parks, land and special use assets. Our residential brokerage team handles entry-level through multimillion-dollar single family residential properties on an individual and portfolio basis. We strategically market each and every property under our care so that we can achieve highest/best value for our clients, on a schedule that meets their needs.
R.O.I. Properties – Receivership and Bankruptcy Services
Due to our reputation for transparent management, proactive and strategic valuation, advisory, management, thorough accounting and reporting, and strategic real estate brokerage services, R.O.I. Properties is the go-to resource for judicial appointments involving the management and sale of real property, rents and profits receiverships, special real estate commissioner and special master appointments.
Receivership Appointments – We have over 100 rents and profits/real estate receiverships under our belt, including hospitality/hotels, retail, multi-family, office, medical office, industrial, RV, mini-storage, schools, special use and single family residential assets throughout Arizona. Arizona recently adopted the Uniform Commercial Real Estate Receivership Act (UCRERA); R.O.I. has significant experience with UCRERA and is often called to speak to the State Bar of Arizona, the Maricopa County Bar Association, numerous law firms and trade organizations on this topic.
Real Estate Special Commissioner – Many of the cases in which we serve as Real Estate Special Commissioner involve the sale of jointly owned properties in partition, joint investment, probate and family law matters. While we are entrusted to execute on court orders in many cases, we focus on maximizing the value of real estate assets, through detail-oriented and accurate valuation, and strategic marketing and sales activities, to ensure that all parties involved achieve highest and best pricing, within the established timeline.
Bankruptcy Trustee Appointments – R.O.I.'s experienced professionals work closely with various stakeholders throughout the reorganization process. Through careful, strategic and methodical analyses, R.O.I. assists stakeholders in business reorganizations and delivers sound workout solutions and exit strategies—whether for creditors, investors or debtors—to ensure that we achieve successful outcomes for clients.
Because of the pandemic-caused economic crisis, the number of loan defaults will continue to grow. In turn, this is likely to increase the need for receivership, bankruptcy trustee and special real estate commissioner appointments. Never has it been more important to find a qualified broker for loans that are in or at risk of default, and the properties that collateralize these loans.
With our deep and diverse real estate experience in valuing, managing and selling distressed properties, and serving as receiver and court-appointed real estate special commissioner/master, R.O.I. Properties enhances real estate assets through strategic valuation, management, marketing and sale of commercial and residential properties throughout Arizona.
Contact R.O.I. Properties for Distressed REO Solutions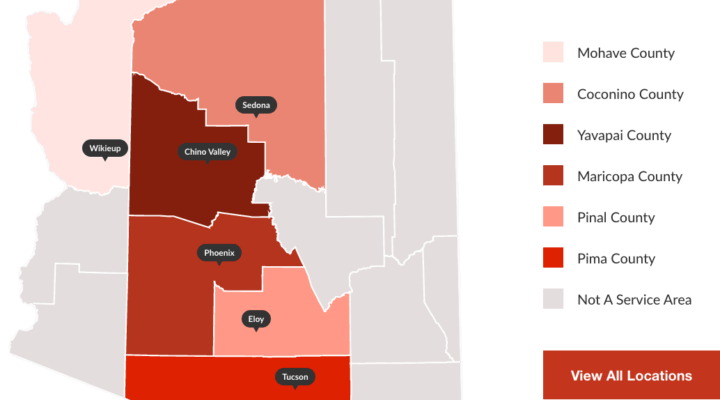 Contact us today for your free consultation and let's begin the conversation and process of creating the perfect solution to your REO and distressed properties problems.