Receivership, divorce, bankruptcy and probate are vastly different specialties from a legal perspective. Viewed through a real estate lens, however, they have one key element in common: the use of court-appointed experts to resolve disputes.
All four of those types of legal situations involve a court order, or other court-supervised proceeding, that enables the receiver, real estate special commissioner, real estate special master, bankruptcy trustee or fiduciary to manage or dispose of disputed real estate assets. In addition, because of the complexities beyond a standard residential or commercial real estate sale, the court may appoint a broker with specific real estate expertise to manage the process. Any of these court-supervised roles requires that the dispute resolver:
Follow the expectations of the court
Understand the parties' desires and/or the court's requirements
Identify potential buyers and cultivate their interest
Value, manage and sell the property
There are different aspects, of course, to each variety of court-supervised proceeding.
Here are some of the key points:
Receivership
As an Arizona receiver, I am appointed in situations where a monetary or other default in loan documents and/or a dispute among principals has occurred. The responsibilities of the receiver include performing financial and physical forensics/due diligence to understand the assets and liabilities of the receivership estate; assessing situational risks and rewards; and developing a strategy to stabilize, turn around and/or dispose of the assets. If real estate assets exist within a receivership estate, it is ideal to sell them while a receivership action is pending. Why? Because the receiver can stabilize the asset, enhance off-market or pre-market buzz, negotiate more favorable contracts and leases, and develop an appropriate due-diligence package. In addition, lenders can avoid liability issues that may arise from environmental, occupancy or operating business issues, while facilitating an expedited sale with court oversight and approval.
Divorce
As an Arizona real estate special commissioner, I am a licensed real estate broker appointed by the court to initiate and complete the sale of real property. In the case of a standard order, the party in possession needs to contact the real estate special commissioner within 10 days, at which point the marketing/valuation/listing process can be initiated. Special orders may dictate provisions about access, showing times, reporting intervals, short sales/foreclosures and other details.
Bankruptcy
An Arizona Chapter 11 bankruptcy trustee will follow the steps required to make a sale similar to those used by a real estate special commissioner or receiver. In most cases, bankruptcy trustees or debtors-in-possession (DIP) hire a real estate broker to market and sell the asset; the goal is to pay the secured creditors in full, and make a distribution to unsecured creditors. Depending on the market environment and lender approval/cooperation, a trustee may be able to sell real estate assets subject to a short sale. The trustee can sell real assets subject to a 363 order—which allows for a sale of a real estate asset free and clear of liens—even though a lender is not being paid in full. The trustee can also sell co-owned property, in which a co-owner is not in bankruptcy.
Probate
Whether a conservator, guardian, personal representative and/or trustee, a fiduciary in a probate matter generally is responsible for taking care of the needs or property of another person. The fiduciary serves in a role of trust, managing the affairs of the individual solely for his or her benefit. At the point of valuation, marketing and sale of real estate assets, a broker is generally hired to do the same; note that sales may be subject to court approval and/or oversight. The broker's role may also include performing asset intake, inventorying, maintenance, management, and repairs prior to valuation, marketing and sales.
Note that the role of an Arizona receiver, Arizona real estate special commissioner or Arizona Chapter 11 bankruptcy trustee may be different from what exists in other states.
Commonalities of the Sales Process
During court-supervised proceedings, these are the critical steps being taken by the court-appointed agents:
Valuation
Commercial real estate assets are valued through a broker opinion of value (BOV) or an appraisal. Residential assets are valued through a broker price opinion (BPO) or an appraisal. You can think of BOVs and BPOs as mini-appraisals that incorporate a site visit, photos, comparable sales, condition of property and market factors. Where appropriate, they may include repair recommendations and cost estimates.
Marketing
In conjunction with the list price, the broker will develop a marketing strategy and a marketing plan; the goal is to create buzz and secure high-probability buyers at highest/best pricing/terms. The marketing strategy needs to be customized to the property type and metrics of each property.
Negotiating
This step is focused on limiting the liability of the receivership, bankruptcy, fiduciary or other estate through election of the buyer, contract negotiations and documentation. Sales terms are as is, where is, without representation and warranties, and subject to court approval/oversight. (This may include higher/better bidders at court approval, such as in bankruptcy and fiduciary proceedings.)
Concluding Thoughts
Once the property is in escrow, there is still work to be done. The responsible party—whether court-authorized receiver, real estate special commissioner, real estate special master, bankruptcy trustee or fiduciary—must be prepared for the inquiry of the judge. That process entails presenting all relevant information and history regarding the valuation, marketing, management and contract negotiation process described above.
Because of the financial implications, real property is frequently the largest and most contentious aspect of receivership, divorce, bankruptcy and probate proceedings. On a legal level, selling real estate under a court order can be complex—certainly not as simple as listing and selling on the open market—because of the numerous rules, regulations and checkpoints. Nonetheless, court-appointed sales can frequently be the smoothest route to reaching a satisfactory resolution for all parties.
Quick Guide: Court-Supervised Sales
Case Type
Court Order Used
Key Considerations for Real Estate Assets
Receivership
Receivership Order
Court-appointed receiver:

·provides for property intake, including financial and physical assessment

·secures, stabilizes and reports

·values, markets and sells receivership assets with consent of all the parties and/or in accordance with court order

Divorce
Real Estate Special Commissioner
Court-appointed special commissioner:

·accesses, values, markets and sells marital real property assets when the parties are otherwise unable to agree on such issues

·seeks court approval/clarification as required

Bankruptcy
Bankruptcy Trustee
Broker, hired through court order:

·accesses, values, secures and markets real property

·sells bankruptcy estate property (with court approval) to pay secured and unsecured creditors

·seeks court approval to ensure stakeholders (secured and unsecured creditors) do not object to the sale

Probate
Fiduciary
Court-appointed fiduciary:

·provides for intake and inventory

·secures, stabilizes and reports

·values, markets and sells fiduciary assets

·court supervised (may involve court approval)
Contact ROI Properties for Expert Help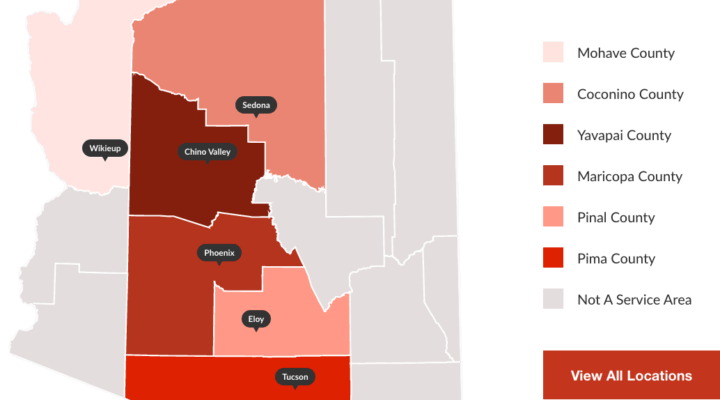 Contact us to learn more about our work as court-appointed receivers in Arizona.