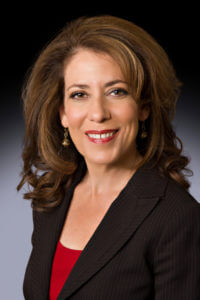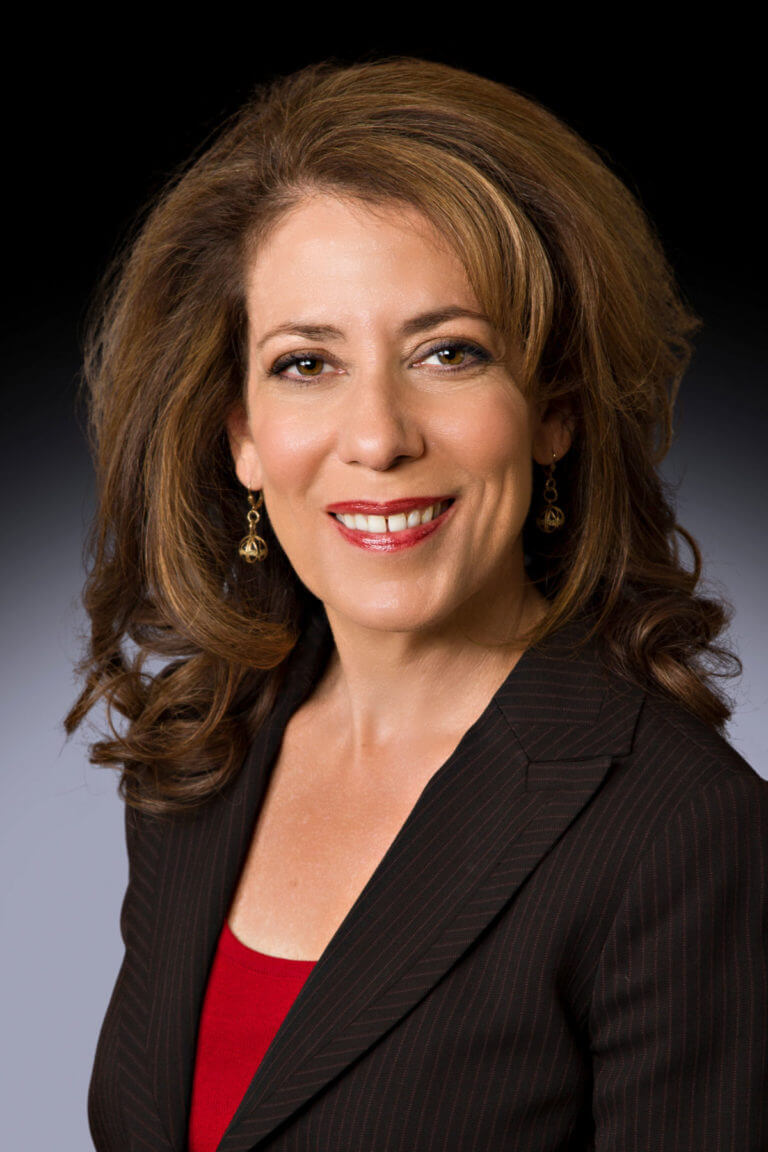 Buying, selling or leasing a property can be an extraordinarily challenging and time-consuming aspect of starting or expanding a school or nonprofit organization. Zoning issues, parking requirements, special-use permits, availability of suitable properties, and competition for space are just a few of the issues encountered in today's market. Of course, financial matters also come into play, particularly given the tighter budgets that the education and nonprofit sectors often struggle with compared to their profit-driven brethren.
For any type of educational institution – from childcare and daycare centers and preschools, to private and trade schools – as well as nonprofit and religious facilities, sale-leasebacks can be a creative real estate solution. As discussed in a previous article, a net-lease arrangement means the owner sells a property and then leases it back from the buyer. For the buyer, this arrangement offers the benefit of having a long-term tenant/income in place with a fixed rental payment, net of all property expenses, and little or no management responsibilities.
Meanwhile, by recapitalizing non profit real estate, the seller can use profits from the sale for debt relief, improvement and expansion of operations, or diversification of investments. The seller, now a tenant, retains possession and use of the property, paying rent as well as all of the property's operating expenses.
Could a Net-Lease Be a Win for Your Educational or Non-Profit Clients?
While the majority of net-lease deals occur in retail, industrial and office sectors, educational and nonprofit organizations who also own their real estate are recognizing the opportunity of sale leasebacks. They are capitalizing on these opportunities by selling their properties with substantial appreciation, while retaining their facilities long term.  Investors have shown themselves eager to own net-lease real estate investments, with well-operated schools and nonprofits in place, allowing these organizations to remain in a familiar site over the long haul. In addition, most investors offer significant autonomy, preferring to have tenants manage the property exactly as they did when they owned it.
From a financial perspective, a net-lease can have advantages including freeing up capital, improving ratios and margins, and even curing non-monetary default issues with the original lender. Equally important, the cash infusion is interest-free, at 100 percent of the property value – a far better deal than the typical 65-70 percent available with mortgage financing and rates.
Finally, a net-lease offers benefits with regard to real estate in general. An educational or nonprofit organization is able to tap into the maximum current value of the property – allowing the investor to take on the risks of owning real estate, which is rarely a part of an educational or nonprofit entity's mission. According the Journal of Real Estate Research's "Sale-Leaseback Transactions: Price Premiums and Market Efficiency," sale-leaseback properties are currently selling at a premium of 13 percent compared to non-sale-leaseback properties. At the moment, these types of transactions remain appealing to investors—given low average lease rates, low supply and appreciation momentum—but it is not an environment that will last forever.
Where Educational/Nonprofit Stands in the Market
Within the sale-leaseback realm, the majority of transactions occur in the retail sector, with prices in the $375-$500 per square foot range for lower-end fast-food tenants and more than $1,000 per square foot in the upper echelon, such as Starbucks and Oreganos. In the following case studies, you can see a pricing analysis of some recent non profit real estate transactions within the educational and nonprofit sectors.
Montessori Academy at Invergordon & McDonald Dr., Paradise Valley sold for $3.8 million ($347 per square foot)
Primrose Schools at Crimson Rd. & Guadalupe, Mesa sold for $3.075 million ($299 per square foot)
Rancho Salano at Greenway & 56th St., Scottsdale sold for $10 million ($226 per square foot)
Bridges at 66th & Brown Rd. in Mesa sold for $995,000 ($211.11 per square foot)
Tutor Time at 59th & Thunderbird Rd. in Glendale sold for $7.15 million ($391 per square foot)
Children's Learning Adventure at Crimson & Baseline Rd. in Mesa sold for $6.77 million ($260.72 per square foot)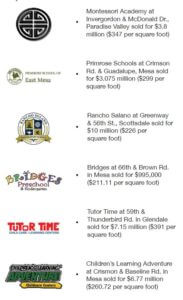 As with all types of sale-leasebacks, valuation of special-use, non profit real estate is a combination of factors, including fair market value, lease rates, per-square-foot values and credit risk. Franchisee-operated businesses will factor in the strength of the franchisor/franchisee relationship as well as the overall financial health of the business. Non-franchised or single-location operations will focus on the credit/financial state of the owner/proposed tenant in order to determine the appropriate capitalization rate, asset pricing, and potential buyer pool.
For an educational or nonprofit organization that seeks to reduce its real estate exposure, while refocusing its capital on building its core business, a net-lease arrangement can be a prudent strategic move. By recapitalizing and raising equity, the doors open to a whole host of additional non profit real estate options, whether purchasing land for expansion, commencing on new construction, refurbishing the existing physical plant, or simply paying down debt.